We often receive requests to quote the refinishing of oak kitchen cabinets to a solid pigmented finish such as white, off-white or mid tone colour.
Spray painting finished oak cabinet doors to white or lighter colours in general can be a real challenge. The presentation of the grain is always an issue.  We find that customers can sometimes not be happy with the results so we put together this blog entry to detail what to expect when spray painting oak cabinet doors.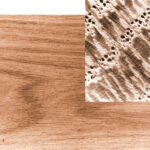 Oak is a very porous type of wood – the gain has deep crevices that cannot be penetrated by the light spray finished created by spray painting equipment – what happens is that spray usually dries prior to seeping down into the gain.  On finishes done in white, lighter and mid tone colours the grain can appear darker and pimple like after the spray finish is applied.  When the boards are painted darker colours (darker browns and grays) the effect is not so dramatic.
Using a brush and roller is the best way to start painting a set of oak cabinet doors – especially if you are going to paint them white.    The brush and roller are the best methods to penetrate the deep crevices of the grain within the oak.  If you spray the primer it will dry on the surface before it makes into the grain – you'll end-up with a pimpled finish. 
Grain Fillers:  You can apply products known as grain fillers but I have two general issues with grain fillers.
cost – the time required to apply the gain filling material plus all the other costs of refinishing usually make the project cost-prohibitive
filling the grain and building a consistent presentation across 30 to 50 cupboard doors will also be a significant challenge and contribute to costs.
I've seen this type of work done on furniture pieces (tabletops) but for a kitchen cabinet door its not practical.  It would be much cheaper to buy new doors.
Here are a few pictures of oak cabinets doors painted in white to highlight what I mean:
Photos of Oak Kitchen Cabinets Spray Painted White:
This picture is a larger presentation – some customers will say well that's not so bad – honestly, I don't think this picture gives credit to just how bad it could look.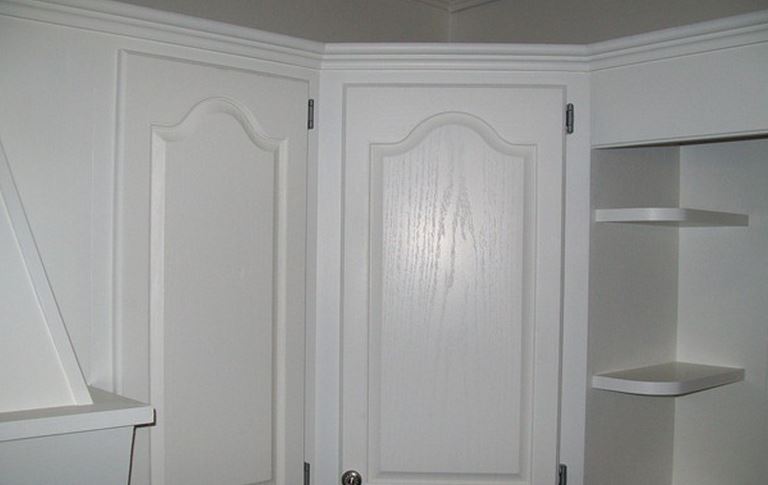 Here is a close up picture of where the paint wasn't able to seep down far enough into the grain.  These cabinets were spray painted.
As an alternative:  if we use dark colours (not mid-tones) a very nice visual presentation can be created.  The darker colour creates less contrast within the presentations of the grain.  A number of examples are provided below but typically we are talking about using a darker brown or a very dark grey.   Such as: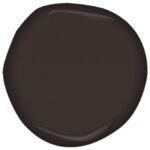 Ben Moore – Espresso Bean – CSP 30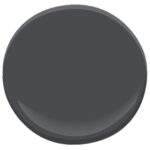 Ben Moore – Wrought Iron – 2124-10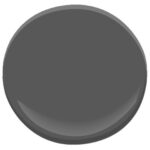 Oak Kitchen Finished in Grey:
Here are some photos we did of an oak kitchen finished in gray – the colour is Steel Wool by Ben Moore.
Oak Cabinets Finished in Dark Brown (Espresso Bean):
Oak Kitchen Spray Painted Dark Grey – Wrought Iron
Oak Kitchen Spray Painted Dark Grey
OAK Cabinets Painted Black
Other articles on painting oak cabinet doors white: